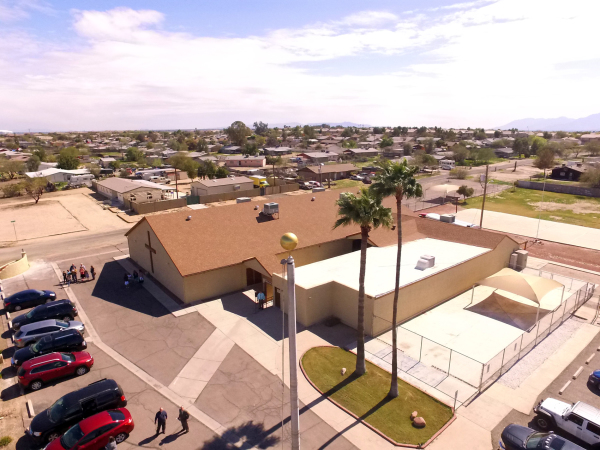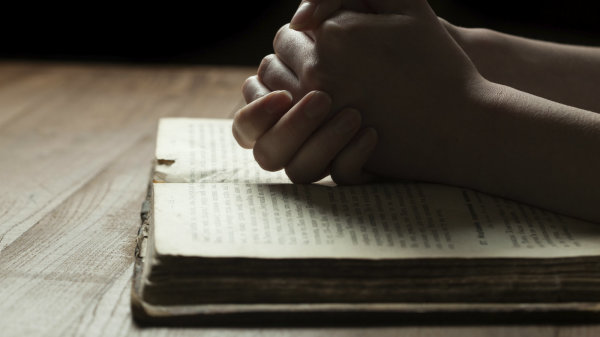 1. Visit the School
2. Pray about your decision
We would like to meet you
We desire to always be in God's perfect will
Enrollment in VCA is open to many students, but before continuing the enrollment process we would like to meet you and your child(ren) and find out how our school could meet the needs of your student(s) and family.  Call us at 623-547-6400 or email us at
visionbaptistglendale@hotmail.com
.
We also encourage you to read our
handbook
before proceeding. 
Choosing a school for your child is an important decision.  Please pray for God to make His will clear to you, and then if you believe it to be God's will for your child to attend Vision Christian Academy, continue the enrollment process.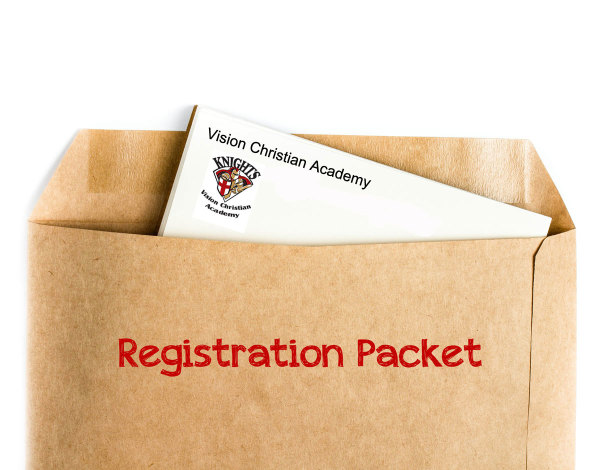 4. Establish financial responsibility
3. Complete the necessary forms
Registration fee, financial agreement, and tuition
To complete the registration process, pay the registration fee as you submit your registration packet and other necessary forms (see registration packet for details).  You may also need to request records from a former school.  We can help you through this process.
 REGISTRATION FEES (non-refundable):

If received prior to April 15th – $100.00 per student
If received prior to May 15th – $150.00 per student
If received after May 15th – $200.00 per student

TUITION: Tuition is paid for the entire school year, and is payable in ten equal monthly payments which are due the first of each month from August thru May. Students enrolling on or before Sep. 15th and dis-enrolling on or after May 1st will pay the entire annual tuition amount. Payments received after the 5th of each month will incur a $25.00 late fee each month for which they are late.

FIRST CHILD: $4,600.00 (per year)
SECOND CHILD: 3,450.00
THIRD CHILD: 1,840.00
FOURTH+ CHILD: 1,150.00

TEXTBOOK FEE: For children starting school after the last day of August, a $200 textbook fee will be required. This is to cover the cost of placing a late order for textbooks from our supplier.

Download and print the registration packet and complete each of the forms as instructed.  Call or email us if you have questions.  We would be glad to assist you in any way possible.
REGISTRATION CHECKLIST
1. Completed "Student Registration" form
2. Payment of Registration fee (based upon date form is received by VCA)
3. Completed Medical Information form
4. Signed financial agreement
5. Immunization records must be provided unless they are received by VCA from another school.
6. A copy of the child's birth certificate must be provided (by parents or prior school).
7. Maricopa County Home School Withdrawal Form or Private School Affadivit of Intent must be provided when changing to/from private school such as VCA.
8. If transferring from another school, please submit a Records Release Form (provided by that school) and request that records be forwarded to Vision Christian Academy.
9. Students who were previously home schooled must submit a copy of the student's grades from prior years.